How to Apply for a Small Business Loan with Amplified Funding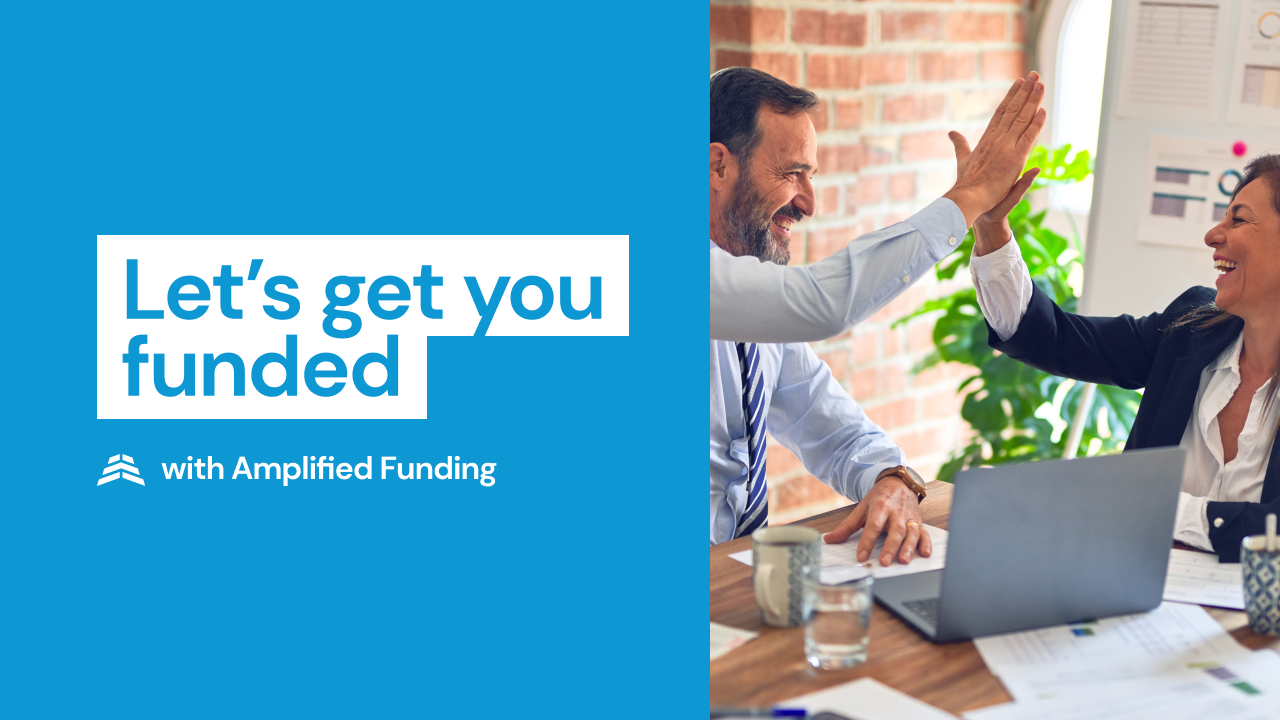 Introduction:
Securing a small business loan can provide the necessary capital to fuel growth, fund expansion plans, or manage cash flow challenges. When it comes to financing solutions, Amplified Funding stands out with its simplified application process and efficient approval timelines. In this article, we will guide you through the steps to apply for a small business loan with Amplified Funding, highlighting their quick 1-page application, the submission of three months' bank statements, and the promise of approval within 24 hours, enabling you to access capital promptly and accelerate your business growth.
1. Prepare Your Documentation:
Gather the required documentation before starting the application process. Amplified Funding's streamlined approach requires minimal paperwork. You will need your business's financial statements and the past three months' bank statements. Ensure that these documents are accurate and up-to-date.
2. Complete the 1-Page Application:
Amplified Funding offers a user-friendly 1-page application, designed to save you time and streamline the process. Provide essential information about your business, including its legal structure, industry, years in operation, and requested loan amount. Completing this concise application form ensures a smooth and efficient submission.
3. Attach Three Months' Bank Statements:
To assess your business's financial health and repayment capacity, Amplified Funding requires the submission of your business's three most recent bank statements. These statements provide insights into your cash flow, revenue streams, and financial stability. Ensure that the statements are accurate and clearly display your business's financial activities.
4. Submit Your Application:
Once you have completed the 1-page application and gathered the required bank statements, it's time to submit your application to Amplified Funding. Their online application portal allows for a seamless submission process. Double-check that all information is accurate and complete before finalizing the submission.
5. Approval Within 24 Hours:
One of the standout features of Amplified Funding's small business loan application process is their commitment to providing approval within 24 hours. Their dedicated team of financial experts promptly reviews your application, evaluating your financial health and loan eligibility. This quick approval turnaround ensures you can access the much-needed capital without delay.
6. Access Capital to Grow Your Business:
Upon approval, Amplified Funding provides you with access to the approved loan amount. Whether you plan to expand your operations, invest in new equipment, or manage cash flow challenges, the timely availability of capital empowers you to take immediate action and drive your business growth.
Conclusion:
Applying for a small business loan with Amplified Funding is a straightforward and efficient process. With their quick 1-page application, the submission of three months' bank statements, and a commitment to approving loans within 24 hours, Amplified Funding simplifies the path to accessing the capital you need to grow your business. Don't let financial constraints hold your business back. Take advantage of Amplified Funding's streamlined application process and prompt approval timelines to fuel your business's success.
Authors

Name

Lane Romano

Twitter